Brussels
You'll earn 0 Loyalty Rewards
BRUSSELS WAFFLES ARE MADE FRESH AND SERVED WARM.
Therefore they are not for sale online at this point.
But you sure can catch us somewhere around town or book us for your event!
We always add new toppings to our Brussels menu, according to the season. If you have something special in mind you would like us to prepare as topping for your event, let us know!
Product Description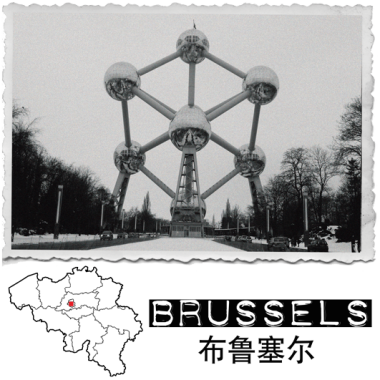 Brussels is the capital of Belgium and the de facto capital of the European Union (EU). It is also the largest urban area in Belgium, comprising 19 municipalities, including the municipality of the City of Brussels, which is the de jure capital of Belgium, in addition to the seat of the French Community of Belgium and of the Flemish Community.
Brussels has grown from a 10th-century fortress town founded by a descendant of Charlemagne to a sizable city. The city has a population of 1.1 million and a metropolitan area with a population of over 1.8 million, both of them the largest in Belgium. Since the end of the Second World War, Brussels has been a main centre for international politics. Hosting principal EU institutions and the headquarters of the North Atlantic Treaty Organization (NATO), the city has become the polyglot home of numerous international organizations, politicians, diplomats and civil servants.
Historically Dutch-speaking, Brussels has seen a major shift to French since Belgian independence in 1830. Today the city is officially bilingual. All road signs, street names, and many adverts and services are shown in both languages.
Additional information

Fatal error: Call to undefined method WooCommerce::attribute_label() in /home1/huahuafu/public_html/wp-content/themes/benissimo/woocommerce/single-product/product-attributes.php on line 43