Hoboken
You'll earn 2 Loyalty Rewards
You know cinnamon rolls? Of course you do, and you love them!
Well, our Hoboken is a modern twist on that: a cinna-roffle. All the goodness of a cinnamon roll disguised as a waffle!
This is two worlds coming together, you'll never have to choose again between having a cinnamon roll or a waffle.
The base of this waffle is a very fluffy dough made with great care and lots of time to get it in the needed shape. Then it's covered with a mix of granulated sugar, cinnamon and raisins, rolled and baked in the waffle iron.
For those who like it more sweet, we of course also cover your favourite bite in delicious icing to finish it up!
Packed in boxes of 4 pieces
Product Description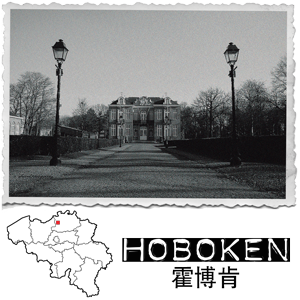 Hoboken is a southern district of the arrondissement and city of Antwerp, in the Flemish Region of Belgium. It is located at the Scheldt river.
The name Hoboken is derived from Middle Dutch Hooghe Buechen or Hoge Beuken, meaning High or Tall Beeches. To this day there is a hospital in Hoboken named "Hoge Beuken".
A local children's story says that the name "Hoboken" is derived from a little boy who accidentally dropped his sandwich in the Schelde river, which flows near Hoboken. In the local dialect of Dutch, a "boke" is a sandwich and "ho" is a way of shouting "stop", so he must have shouted "Ho, boken!!!".
Hoboken boasts an annual 5K beer server race. The tradition started, according to legend, in 1777, with the proclamation of the United States of Belgium. The race is held annually on the first Sunday of November and is often amalgamated by the All Saints Day celebration.
Additional information

Fatal error: Call to undefined method WooCommerce::attribute_label() in /home1/huahuafu/public_html/wp-content/themes/benissimo/woocommerce/single-product/product-attributes.php on line 43