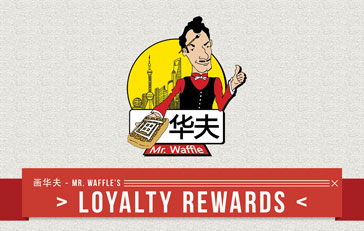 What can I get for my Loyalty Reward Points?
Earn Loyalty Reward Points with every purchase!

On every purchase you will get 1 Loyalty Reward Point on each ¥ 20 spent. This excludes shipping cost.
Points are rewarded on all products and on top of running promotions, unless specifically stated!


Convert your points into cash!

As soon as you save 20 Loyalty Reward Points or more, this points will be automatically available as a voucher to spend on your next purchase!
1 Loyalty Reward Point = 1 RMB
Enjoy Special Deals!
From time to time, we will have special products or special deals only available to get by converting Loyalty Reward Points! Stay tuned…